Yoga for health
Increase your flexibility, balance, muscle tone and strength through the gentle, mindful exercise of Hatha yoga.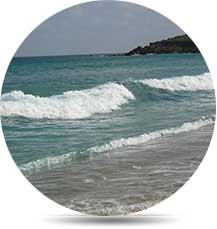 Yoga for relaxation
Finding your balance in both mind and body helps to reduce stress, muscle tension and stress-related pains.
Yoga for everyone
Whether you are young or old, a busy executive or a soon-to-be-mum, the benefits of yoga are open to all.
Welcome!
YOGA IS FOR EVERYONE
In busy and hectic lives, it can be challenging to find the space to slow down. Yoga creates a space where we can take a pause, focus on ourselves, and find a little extra balance. This helps us to enjoy the present moment and cope with the strains and stresses of modern day living.
You don't have to be flexible or fit to practise yoga and feel the benefits.
The Benefits of Yoga
Healthy exercise for your body and mind
Developed in India thousands of years ago, yoga has become an increasingly popular form of exercise. It delivers many benefits by creating strength, harmony and awareness in both the mind and body.
Sessions typically consist of breathing exercises, meditation and assuming postures, or asana, that stretch and flex different muscle groups. These techniques bring many health benefits, including:
Reducing chronic pain;
Increasing flexibility;
Improving metabolism, energy and vitality;
Managing stress;
Attaining a more positive outlook on life.
If you would like to learn more about how yoga could help you, please get in touch.
CLASS INFO
Mixture of live and Zoom classes.
Outdoor yoga in Caerleon Amphitheatre -Pease contact me to go on mailing list for outdoor classes
Next one TBC
Your teacher
SUE BAYNHAM-EVANS
Sue is a qualified British Wheel of Yoga teacher and Yoga for Healthy Lower Backs instructor.